In the three episodes of Hitman we've gotten so far, they've all been set in very diverse locations. I don't mean only setting wise, each of the three episodes gives us very different play styles that fit according to each location. In Paris, it was all about infiltrating a runway show. It had quiet outskirts and a very dense center, this allowed the player to do all of their dirty work on the outskirts and plan their way in. Sapienza was very sparse and had a lot of hidden entrances, this time the player could explore the vast setting of Italy and really plan how they got the job done. In Marrakesh, the area is as dense as it could be and it makes you react quickly and improvise frequently. Marrakesh provides the most unique experience while giving you plenty of options to dispense of your targets, making it the strongest episode of Hitman so far.
When you start your mission in Marrakesh, you immediately realize that this isn't the traditional in-and-out hit. Both of your targets are in two heavily guarded areas on opposite sides of the map. You quickly realize that you won't be able to get away with that much when the whole area is filled to the brim with witnesses.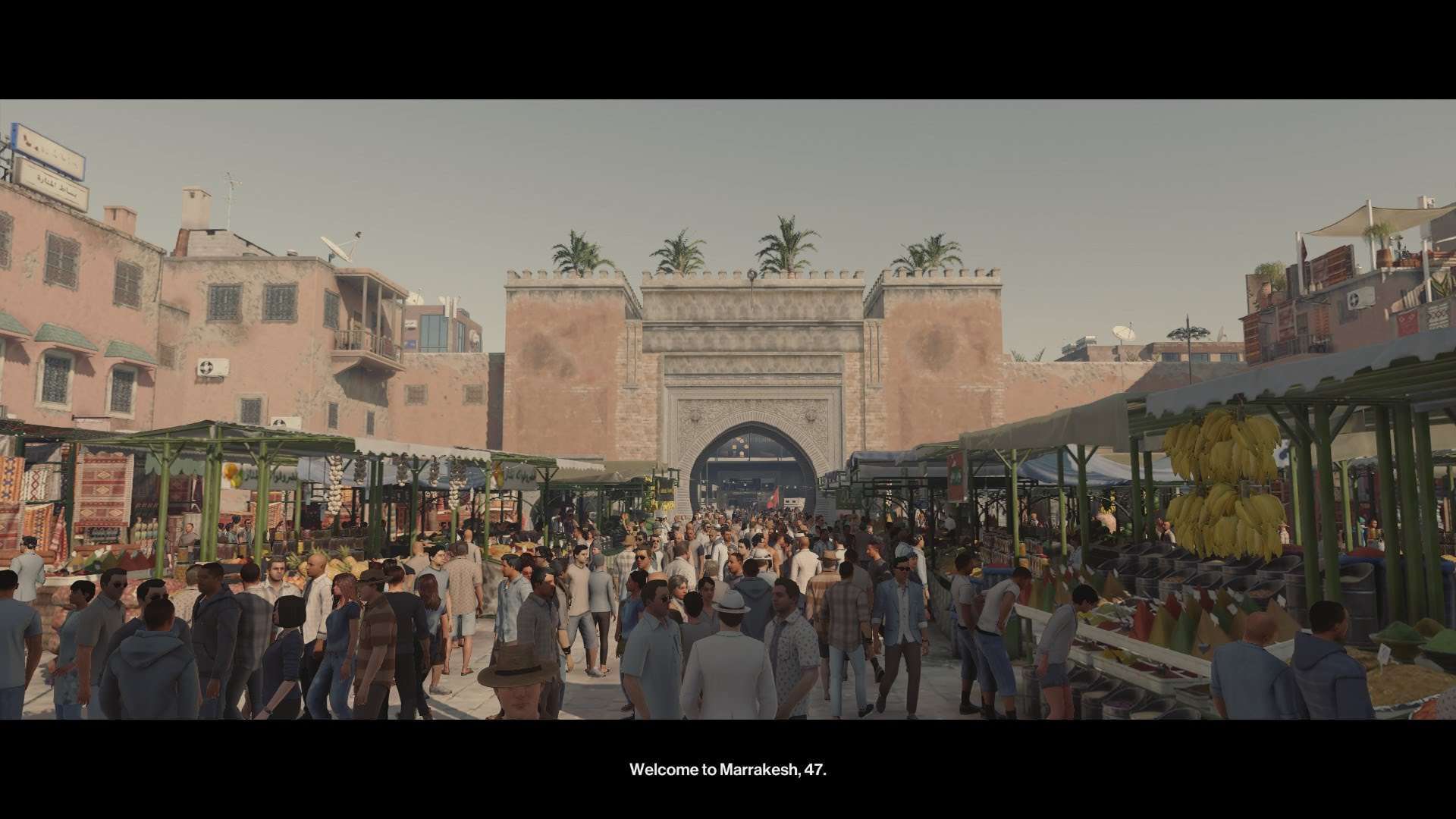 As you start exploring and plan your infiltration a lot of "opportunities" will arise. Opportunities are Hitman's way of telling you that there might be a way in if you follow through with what's going on around you. Opportunities are multistep processes that will eventually lead you to your target. This time around the opportunities let you do some incredibly fun things. One of them you get to pretend to be a masseuse and snap your targets neck while massaging him. While in another one you can pretend to be a cameraman a drop a giant moose on your target. However, my favorite of the opportunities involves shoving a toilet onto your targets head. I won't ruin all of the fun for you but trust me, it's pretty damn awesome.
Source: Namelessdreadx37x
 In the other episodes of Hitman you don't necessarily need to complete the opportunities because of the open nature of them but Marrakesh provides a much more tight and controlled experience, which I ended up liking a lot more than Paris, for example.
The opportunities also make replaying Marrakesh more fun than ever. In previous episodes the opportunities were often left to the side and it wasn't that fun to see them through. This time around I ended up playing the mission multiple times just so I could see how each of them played out. Each of them have some bizarre and fun twist in them like the ones I mentioned earlier.
Exploring the areas of Marrakesh also end up being more interesting because of the nature of the mission. When going into places you're never guaranteed to get away with anything. There's always someone around to ruin your plan making your windows to get stuff done a lot smaller and a hell of a lot more satisfying when it all falls into place. This also makes it so you can't necessarily brute force your way through the mission like you could in the other two episodes.