Have Yourself, a Merry Little Switchmas: Why you should pick up a Switch if you haven't yet
The other day I was in Target with my dad buying Christmas lights as we started prepping for the holiday season. At 21 I'd gotten used to gambit of "What do you want for Christmas?"  over the years my selection grew more mature and sophisticated (I think I actually wrote Roche Brother's gift cards so I could get groceries), but I don't feel that way this year. This year, I'm hopped on the band wagon and told my dad I liked the Nintendo Switch and thought it was a really cool system– he scoffed at me and brushed it off, saying he preferred the PS4 to, "just another Mario system."
While he's not wrong about that, I felt hurt that he brushed it off so callously. Not a sort of, that's nice or you can buy that with your own money, but an answer filled with… almost disgust. I know it's silly to get all worked up about something so trivial, but when I backed up my case, saying a ton of my friends play the Switch, he again just gave me rude remarks.
I've played bits and pieces of the Switch library thanks to some friends:
Mario Odyssey is incredibly fun and the worlds are gorgeous. The base game isn't too long, but with 999 moons to collect, you'll be busy for a while.
Snipperclips is silly and cute. That's really all I've got. As the younger sibling, my childhood was filled with backseat-gaming and begging for co-op modes. Snipperclips delivers in a cute little package.
Stardew Valley is on the Switch. Let me say that again Stardew Valley is on the Switch. It's similar to Harvest Moon apparently (I never played Harvest Moon), but I'll take people's word for it. Anyways… farming? Mining? Romancing? Building friendship? Betraying your loved ones for corporate greed? Any of that sound interesting?? Get it!
Just Dance 2017 made me want to get up and move for the first time in years. It's not a secret, I'm a little tubby, but the only exercise I ever really enjoyed was dancing, problem is, it's incredibly hard to get over that anxiety hurdle and actually do it. Now you're saying there's a game that only gently judges you AND has choreography already made? Sign me up!

And finally, Zelda.
I don't like Zelda. We didn't really click much when I was growing up.
As stated above, my dad really isn't fond of Nintendo so while everyone else grew up on the Gamecube and Wii, I had the Playstation 1/2/3 and Xbox (360)… I should confess I did own a Wii and a Wii U, but had no one to really play with.
So I never really had a chance to play Zelda. It was always daunting and massive and I frustrating. I attempted Ocarina of Time and after sinking 10 hours into the game (9.5 of which were accompanied with a walkthrough), I gave up.
I did enjoy A Link Between Worlds, but from what I gather, it's hard to dislike that game. Now, back to Zelda.
Breath of the Wild is a fantastic game. It's still hard and frustrating and massive (oh boy is it massive), but if you're stuck you're not locked into a certain area. I personally struggled with the Zora guardian so just said fuck it and went to the Rivali. Now I can make air shafts under where I stand and it's pretty incredible.
I would love to have a Switch if only for Zelda. I only got my one guardian freed, but my experiences up until that point solidified it as one of my games of the year.
Without getting too in-depth about that, because maybe you'll hear from me again on the subject (MAYBE), I leave you all with this. As someone who doesn't own a Switch… it's worth it. It made me like games I didn't before, gave me an opportunity to play cooperatively, and made me want to get up and move. And let's not forget that Pokemon will be phased out of 3DS in the next generation, finding its new home on the Switch. Fire Emblem game coming soon? Access to more triple A titles and (N)indies galore.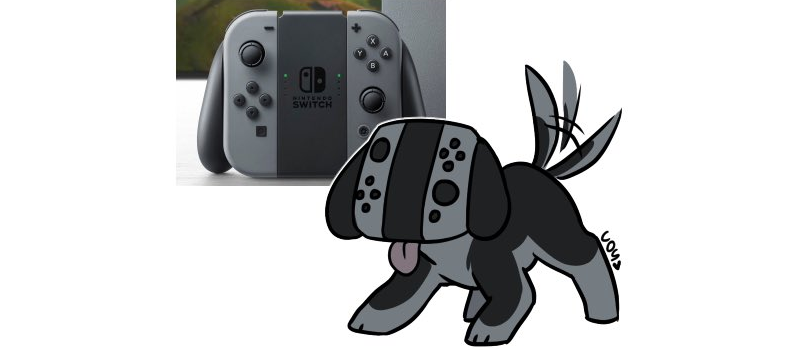 If you can, buy a Switch. Take it from someone who doesn't have one.