We've all had to make tough choices in games that will affect the story and the characters we care about. Weather it be to save something for ourselves or use it for the benefit of everyone. Moral choices are EVERYWHERE. Most often times they can affect the ending you get. This adds a layer of replayability, but it always gives players a sense of real control over the story. It allows them to react to it a little closer to how they would in actual life.
Oftentimes this can be done very well. Certain moral choices can be hard and not always lead to a good outcome However there are times where obvious black and white scenarios are presented. This you would see in games like Spiderman: Web of Shadows. Worst of all, the times where moral choices are done the worst are when they have very little impact on the story, such as the case in Telltale's Game of Thrones. It doesn't work to have a choice that doesn't matter. Bioshock Infinite however takes that idea and spins it on its head.
Within that game, the game presents some choices where good and evil are obvious. However, it also presents choices that are meaningless. The brilliance of this is that the game is built around the fact that no choice matters. The one you did not make in this universe, you made in another. This isn't cheating away the importance of a choice, but strengthening the theme of the game, so much so that you actually experience it and see that nothing changes as a result.
Adding the element of choice also helps make the playable character different depending on how you play the game. This can be seen most especially in games like Infamous. Cole Macgrawth of Delsin Rowe can either be saviors for the cities they are fighting in. Although, they can also choose to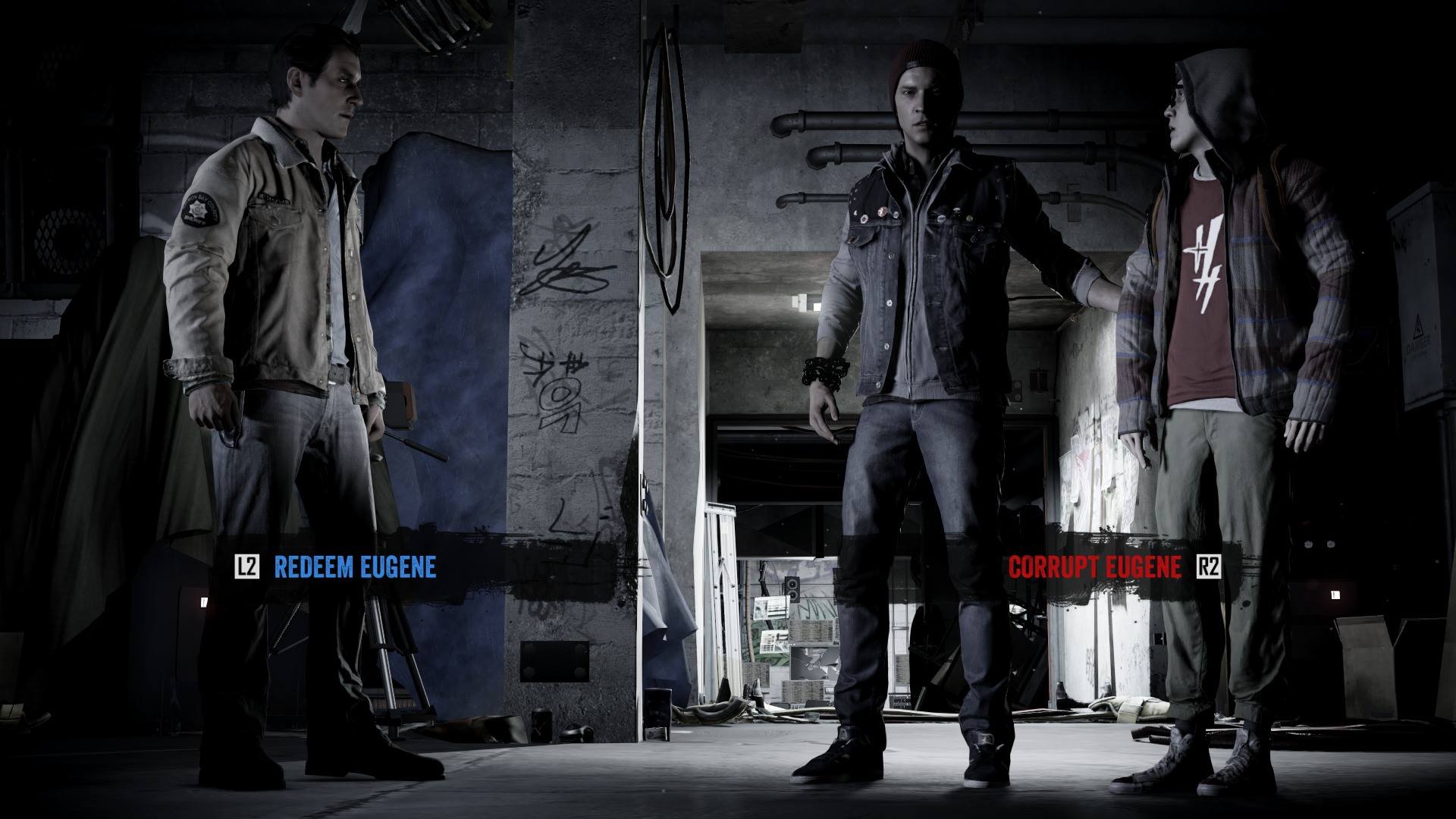 be feared and become the most powerful. The moral choices you make also effect how you play in the game: using more neutralizing and acrobatic powers for good or more lethal and destructive powers for evil.
Weather they're done well or not, it seems that moral choices aren't going to be going away any time soon in the gaming community. And why should they? They invest players in the story. Add more control over the narrative. And make the protagonist feel more like the player themselves. Choose good or choose evil, but we can all agree, its a hell of a time making the choice.